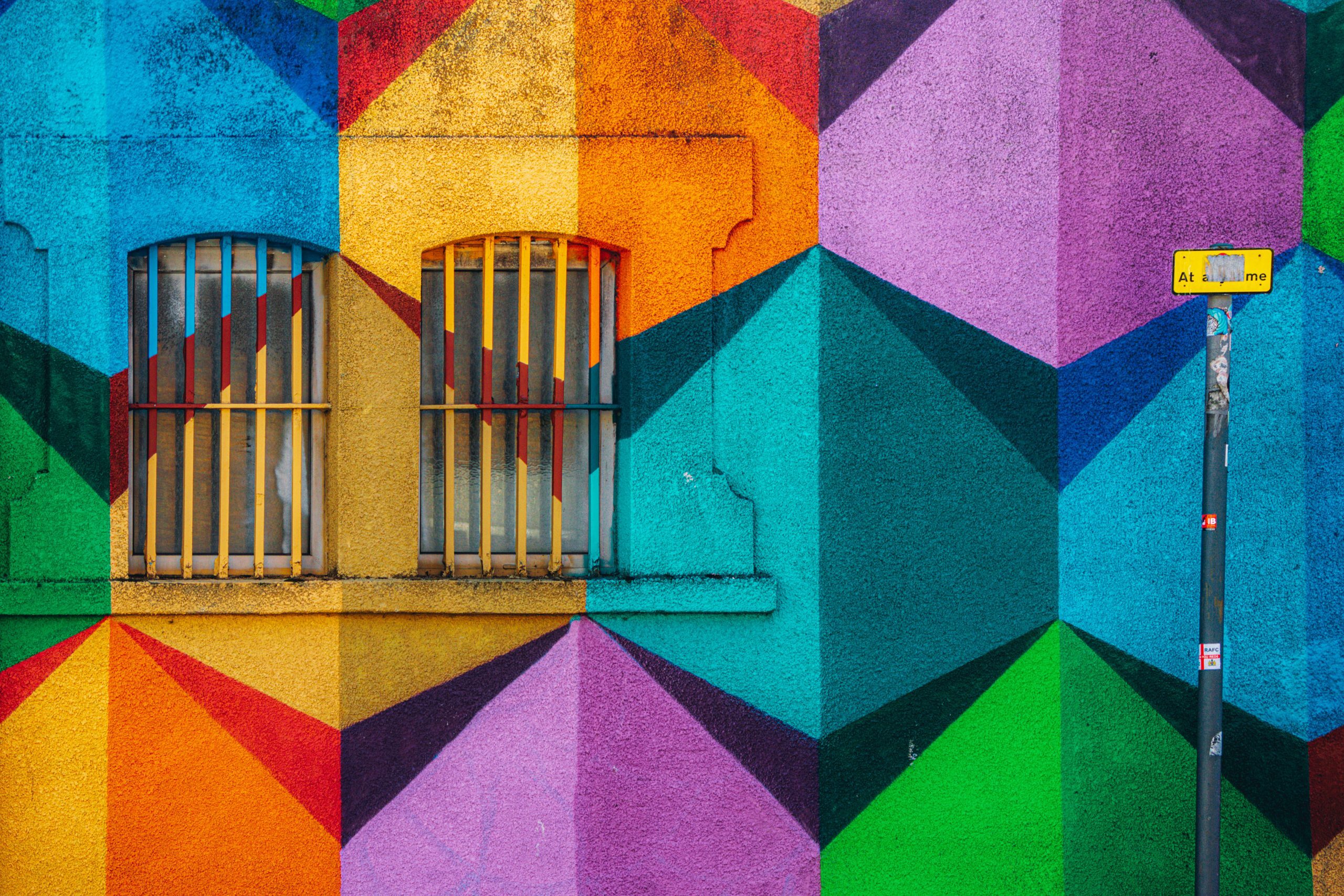 Meet the Team
Anna joined as Director in 2018. She is a visionary CEO known for driving step-changes in organisations and previous directorships include Pride Festival & In Between Time.

Anna combines a scientific mind (PhD Biochemistry) with the creativity of a cultural leader; her unique approach ensures organisations flourish.

Anna is driven by excellence & creating positive social change, & thrives on collaboration & building innovative cross-sector partnerships. She develops impactful programmes that inspire – transformative examples include founding the current Bristol Pride (2010), Fog Bridge for Bristol Green Capital (2015), Night Songs with the National Trust (2015), The Tale (2017), Bristol Open Doors (2018-21).
Pippa programmes our monthly public talks & manages the Design Review Service for Bristol, B&NES & North Somerset.

Pippa is passionate about shaping better places for people. She originally graduated in Civil Engineering with Architecture & enjoys working alongside architects & other built environment professionals creating exhibitions & events which illuminate the work that they do.

With a background in urbanism & an MSc in Urban Planning, Pippa is interested in bringing forward best practice in planning & urban design through harnessing professional design skills & combining them with innovative community engagement. She is a member of the Academy of Urbanism & previously served as a Town Councillor & Mayor of the award-winning Frome Town Council.

Favourite building: The awe-inspiring interior of the Pantheon in Rome (concrete can last for ever!) but also the beautiful domestic design of my grandparents' house 2 Willow Road.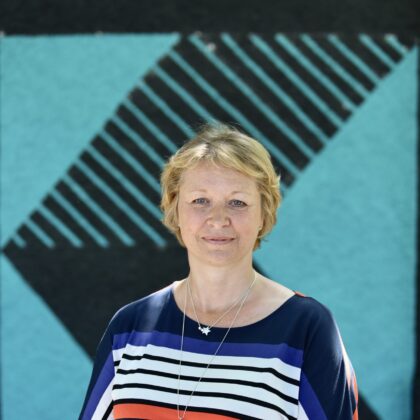 Julie Tanner
Head of Planning & Design South West
Julie Tanner BSc, DipTP MRTPI manages the Design Review Service for the South West & is based near Exeter.

Julie is a chartered Town Planner with a background in economic development. She combines a passion for architecture & urban design with a specialism in placemaking, & believes a design-led method will support better quality places through the planning system. Julie is an active RTPI Regional Activities Board Member for the South West & is a member of the High Street Task Force.

Julie specialises in working with large-scale new communities, infrastructure & public realm projects as well as individual buildings of strategic importance & aims to support efforts to ensure planners can be braver & bolder in shaping future places.

Pippa Box
Design Officer
Pippa supports the management and development of the Design Review Service for Bristol, B&NES & North Somerset.

She is a physics graduate with a passion for communications & sustainability. Pippa has extensive experience of managing business to business communications and profile raising within the service sector, including energy & carbon management services across the built environment. Pippa is passionate about design and placemaking and enjoys working alongside built environment professionals.

Favourite building: Hardwick Hall the Elizabethan manor house in Derbyshire designed for Bess of Hardwick by Robert Smythson with more glass than wall!

Shankari Raj
Head of Education (maternity)
Shankari Raj, known as Shanks, manages our Education Programme & leads on Shape My City, our talent accelerator programme for 15-18 year olds from accross the South West.

Shanks was born in Srilanka, grew up in Nigeria, Oman, Toronto & London before settling in Bristol & setting up her own architecture practice Nudge. She wants to challenge traditional approaches to architecture head-on, focusing on community led, sustainable design processes.

Shanks is a visiting lecturer & external examiner at Architecture schools across the country: Cardiff, Newcastle, Sheffield & Bath University. She has been an ongoing judge for the Architects' Journal & WAN awards & is regularly invited to speak at lectures & panels including the Design Council & Glass House.

Rebecca Nixon
Head of Education (maternity cover)
Rebecca Nixon, known as Becky, is leading our talent accelerator programme, Shape My City whilst Shanks is on maternity leave.

Alongside her Design West role, Becky is an Architect at Allford Hall Monaghan Morris & co-chairs AHMM's charitable arm, the Partnerships Group, who recently completed a pro-bono, mental health consultation room for the Soup Kitchen London.

Becky has always had a passion for education and has a wide range of experience leading creative workshops, having previously led workshops for the Shape My City programme, Open City's Architecture in Schools, RIBA's Architecture Ambassadors programme and Accumulate's Art School for the Homeless.

She also has an interest in using the process of building to empower and has undertaken several research projects in East Africa looking at this.
Juliet Bidgood
Placemaking Associate
Juliet Bidgood MA Dip Arch RIBA is the Design Review Panel Chair for North Somerset & leads on our Placemaking projects.

Juliet is experienced in curating conversations to collectively shape places. She led the development of the WECA Quality Places Charter & the Two Towns Placemaking Strategy for Design West. She works with communities & local authorities across the South West. Formerly she was a senior advisor at the Commission for Architecture & the Built Environment & one of the founding members of the internationally recognised practice muf architecture/art.

Juliet is an accredited RIBA Client Adviser & Recognised Practitioner in Urban Design. She is currently an adviser to the AHRC/UKRI Place Programme & a visiting lecturer at Cardiff & Bath Universities.

Lucy MacDonald
Partnerships Manager
Lucy leads on nurturing partnerships for Design West, looking after our thriving members network of experts from across the South West & beyond.

From 2019- 2020, she was lead producer of Bristol Open Doors and is passionate about shaping creative conversations and building inspiring cross-sector partnerships. She has extensive programme experience & was previously Associate Director at Hauser & Wirth Somerset, a world-class gallery and multi-purpose art centre.

With a Masters in Curating, Lucy has worked for cultural organisations including Tate, Arts Council Collection, National Museums Liverpool and internationally. From 2017-2019, she was a Trustee of Arts Catalyst, one of the UK's most distinctive arts organisations working across art, science and technology.

Leon Etchells
General Manager
Leon Etchells is our General Manager & runs our Café Bar The Architect & our upcoming event space & co-working area.

Having grown up internationally in Indonesia Greece & Singapore, to living on a small island in the Maldives, Leon's experience growing up in such diverse cultures lends itself perfectly to the team & ethos of Design West. Since being in Bristol Leon has founded St Nick's Night Market, ran production & marketing for Bristol Jazz and Blues Festival, event managed Make Sunday Special & site managed Harbourside Market. He also launched a social project Voices of India teaching Indian children filmmaking as a means of empowerment to tackle social & environmental issues.

With a passion in music, film & the creative arts, Leon likes to keep busy immersing himself in Bristol's vibrant art & music scene.

Khaliuna Bale
Finance Administrator
Khaliuna is a Finance Administrator joined Design West in December 2021.

Khaliuna was born in Czech Republic and lived in Mongolia for most of her life and moved to Bristol in 2021. Khaliuna obtained MBA in 2004 in Switzerland and MA degree in Accountancy in 2011 in the USA. She has 15 years' finance and accounting experience in the banking, mining, and conservation charity sectors.

In her previous role she worked as a Finance officer for Zoological Society of London (ZSL) overseeing financial management of ZSL Mongolia office.

Khaliuna is enjoying living and exploring the vibrant, friendly & multicultural city of Bristol with its many creative artwork and historic buildings.