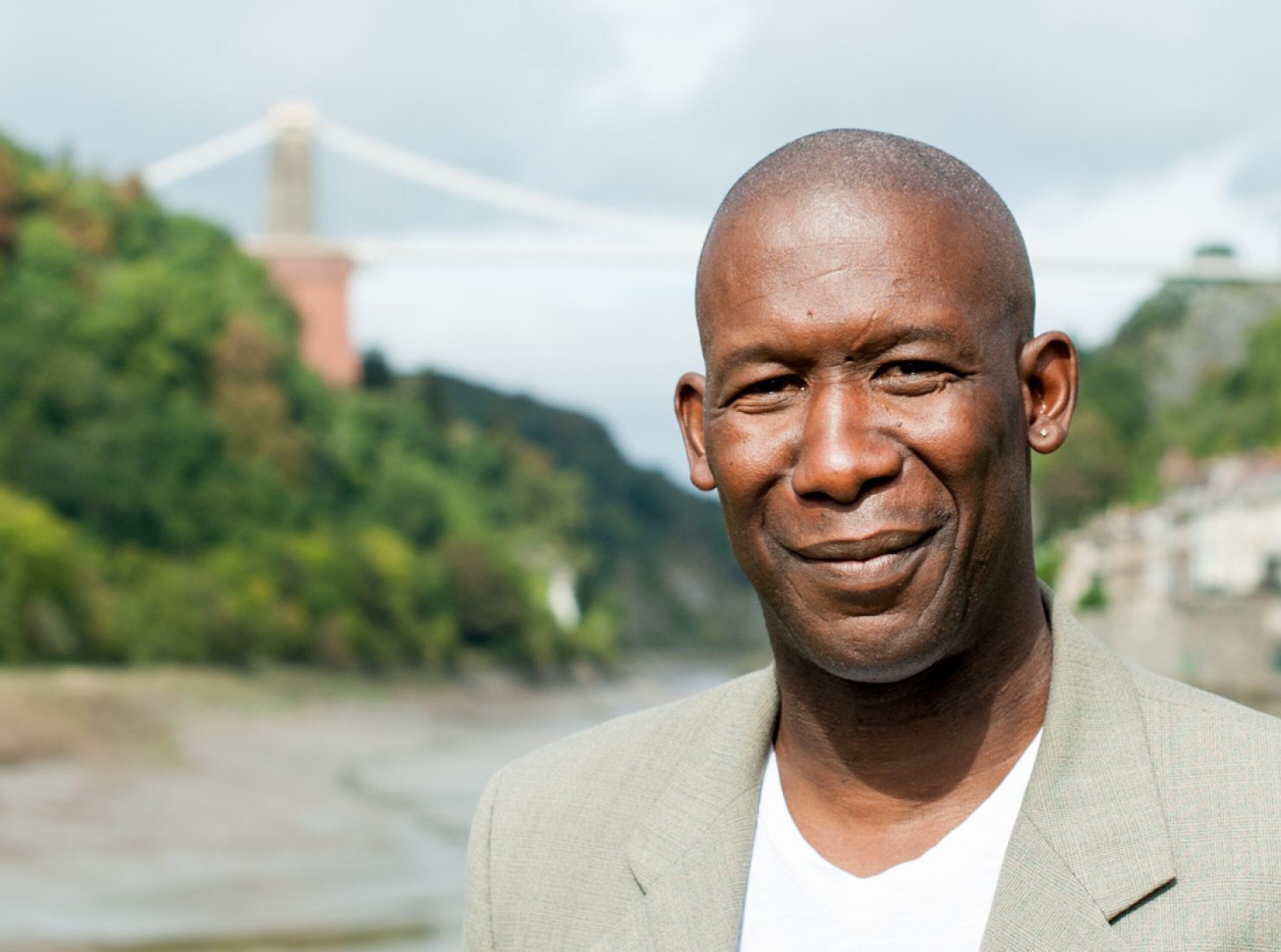 Design Thinking
Roger Griffith MBE: Statues of Limitations & Inspirations
Following our talk 'Monuments & the Public Realm' panellist Roger Griffith MBE reflects on the "good, bad & ugly global encounters with statues monuments & memorials".
Edward Colston's statue will be forever linked with Black Lives Matter protests, following the murder of George Floyd. Recalling that day, the grainy images seemed to move in slow motion with only its dull thud as it connected with concrete dispelling my disbelief. Truth is I'm relieved as no longer will I question why my city appeared to venerate this trafficker of my ancestors.
The debates that followed made their way onto the frontline of the culture wars. Those against its removal are insistent in criminalising the act. Crudely labelling it another act of wokeism alongside athletes taking a stand to kneel against racism. All this has caused me to reflect on good, bad & ugly global encounters with statues monuments & memorials.
I will never forget the sight of the iconic Statue of Liberty welcoming my mother & I into New York to visit relatives in 1981. It's a memory that still burns as brightly as her torch as a beacon of hope. Her words 'Give me your tired, your poor, your, huddled masses yearning to breathe free,' act as a reminder to those in power. These ambiguities & contradictions on race & racism help me to explain but not excuse America's past.
These ambiguities & contradictions on race & racism help me to explain but not excuse America's past.

Roger Griffith
Gary Younge's 1997 book 'No Place Like Home' is an inspiration to me. On a visit to Richmond, Virginia he said of the Confederate generals portrayed on Monument Avenue is like 'putting up a huge statue of Adolf Hitler & his sidekicks in Berlin – not as trite a comparison as it might appear given the number of blacks who died in slavery,'. Later I would follow in his footsteps visiting then writing about the deeply unsettling experience of viewing these monstrous monuments.
I often hear that children's innocence is lost on being educated about racism. This viewpoint can only come from those with the privilege of not having to directly confront racism's corrosiveness. The children's crusade immortalised at Kelly Ingrams Park, Birmingham, Alabama played a key role in the civil-rights struggle. Their innocence was lost with bombs, police dogs, water-canons & jail they faced.
Selma's Edmund Pettus Bridge is named after a Confederate general & KKK member. Every first Sunday in March, thousands gather to honour a peaceful march that ended in bloodshed. It was During Sunday Bloody Sunday that John Lewis had his skull fractured & reclaiming that space in celebration is a humbling experience.
The Lorraine Motel in Memphis, Tennessee has been preserved as a memorial from when Dr King was assassinated on 4th April 1968. The Cadillac in the car park & vintage neon signs transported me back to a moment in time. Standing below Room 306 where he was slain sent tingles through my body & tears to my eyes.
In Montgomery, Alabama the National Memorial for Peace & Justice inspired by Bryan Stephenson provides a model of how modern-day exhibits can enshrine the past & inspire activism. It commemorates 4,400 lynching's that took place in America after the civil war. It also has a monument to the Montgomery Bus Boycott. Those unsung heroes inspired Paul Stephenson to lead the Bristol Bus Boycott changing UK equality laws that we benefit from today. The Deep-South has many such moments of joy & pain, from the monument to the African-American family in Savannah to Stone Mountain.
In my family's home city, Georgetown, Guyana there is a monument to Cuffy who led a 1763 slave rebellion. It was erected in 1976 to celebrate the tenth anniversary of the country's independence. My parents grew up knowing more about British society than freedom-fighters like Cuffy or Nanny Maroon. This towering tribute informs future generations of our painful journey.
Ironically, Gary Younge is currently leading a study on monuments at Manchester University & has called for a removal of all named people-based statues. This includes Rosa Parkes & Cecil Rhodes but he remains in favour of AIDS or Holocaust memorials. During the World Cup 2006, I visited the Dachau concentration camp outside Munich. The words 'Never Again' that are inscribed there remain a testament.
At the recent erection of a monument to suffragette Emily Davison in Epsom, Surrey, local schoolgirl Priya Watkinson said 'The image of a determined intelligent courageous woman is more powerful than words can ever say,' which reminded me of my first encounter with Lady Liberty.
The image of a determined intelligent courageous woman is more powerful than words can ever say

Priya Watkinson
Statues still inspire & have their place. The acclaim from football legends erected outside stadiums to a recent monument of a Black woman on her mobile phone at River Lea, London demonstrate this. They hold the ability to provoke protest & controversy whilst simultaneously inspiring & informing. For that reason we should continue to admire & revile their various iterations whilst accepting their limitations.
---
Roger Griffith MBE is the author of My American Odyssey From The Windrush to the White House, UWE Bristol Lecturer and CEO of his Creative Connex community consultancy. Roger was a guest speaker at our talk on What do we Remember? Monuments & the Public Realm in May 2021.
You Might Also Like