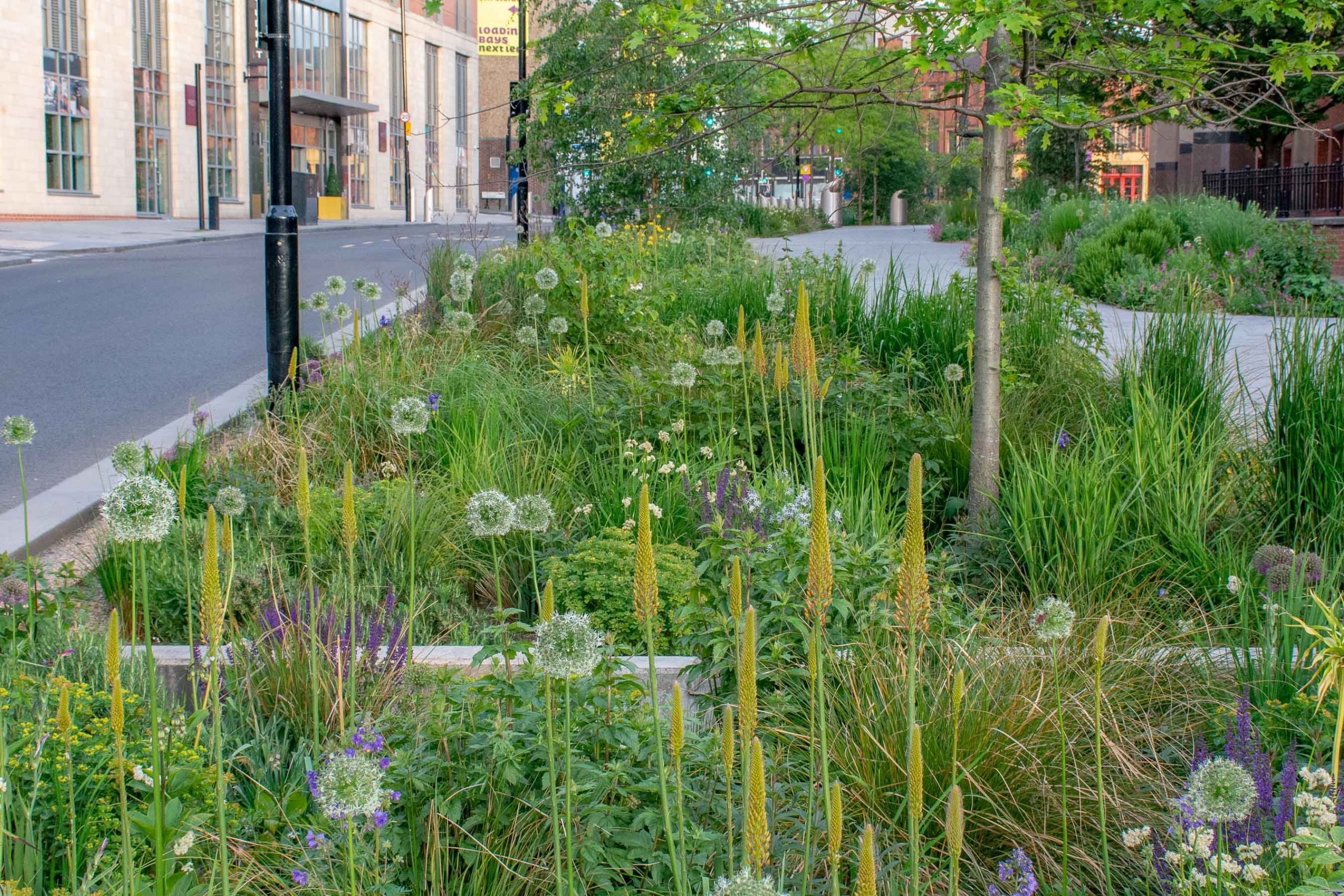 Video
Can we turn 'grey' into 'green'?
How might a 'grey to green' ethos tackle climate change and improve air quality?
The twentieth century saw the surface of our cities given over to tarmac and concrete. Decades on, the combined challenges of the climate emergency, species extinctions, ever-increasing urbanisation are magnified in cities because of the dominance of these hard surfaces: increasing flash flooding, extreme temperatures and reducing biodiversity.
With an eye on greener horizons, the 'grey to green' approach seeks to replace this hard infrastructure of the past, rewilding our cities with planting that is not just beautiful but serves an important role in flood prevention and mitigation.
'What is certain is that the old approaches to 'urban greening', 'nature in cities' and even 'green infrastructure' have yet to become mainstream: they are not yet the default position. We need to think of a 'Future Nature' that puts people first: creating urbanscapes that are ecologically functional and sustainable, as well as beautiful and uplifting.' – Nigel Dunnett
How do we use the Grey to Green ethos to replace this detrimental hard infrastructure with a living infrastructure, in ways that capture the public imagination?
Professor Nigel Dunnett, Landscape Architect and Professor of Planting Design and Urban Horticulture, explores some of the world's most successful and transformative eco-projects.