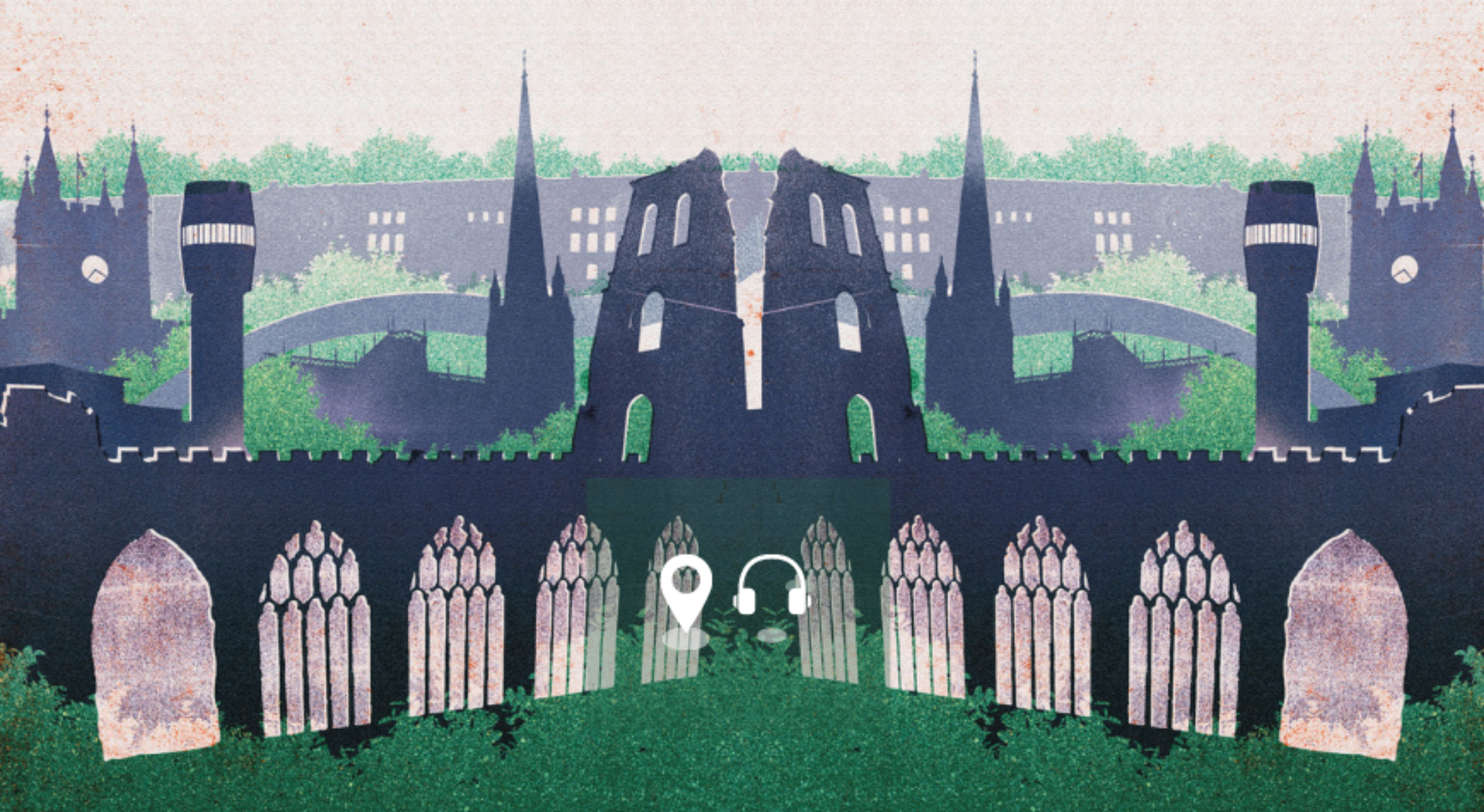 A creative story-telling app that's easy & fun to use.

Kathryn Davies, Head of Tourism, Visit Bristol
Choose Your Adventure
Nestled in the heart of modern Bristol is the ruin of a sacred Temple
Giving its name to much of the city, Temple Church was built by the Knights Templar. Made famous by 'The Da Vinci Code', this religious military order built a world-wide empire – now steeped in myth & legend. Remnants of Bristol's medieval past can be found all around the city, if you know where to look…

Travel through time & temple, from the Crusades to present day. From Colston's baptism to the secret ale-house meetings of abolitionists, journey through the destruction of the Bristol Blitz, across Bristol's healing gardens & finally arrive at the glorious Finzels Reach – the modern-day home of Channel 4 & Historic England.

Starting Point: Design West, 16 Narrow Quay
About the Tours
Explore Bristol in a series of digital audio walking tours. Uncover the city's secrets, guided by the people who know Bristol best. Listen to local legends as they guide you on your journey, from ship captains to graffiti artists, historians to craft brewers. Historic Bristol is created in partnership with English Heritage, Cubex, Bristol Old Vic, Bristol Museums and Archives & VisitBristol.

How does it work?
The tour is suitable for explorers of all ages & starts on the harbour. Each walking tour takes around an hour, depending on your pace.
All you need to take part is a smartphone & headphones.
Go to the App Store or Google Play store & search for the 'Hidden Bristol' App
Download the Hidden Bristol App & select the Hidden Harbour Tour
Purchase the tour & head to the start point
Ensure your phone is fully charged & arrive at the start point with your headphones. You can take the tour at any time of day.
Press 'Start' & walk into a pink circle or 'sound zone' shown on the map to get going.
Follow the instructions & Explore!

Top tips:
Keep an eye on the map throughout. From time-to-time roadworks may pop up & interrupt your journey. If you follow the map, you'll find your way around any little changes.
If walking isn't for you, the tours can be listened to from home. You can trigger each sound zone manually by clicking on them each in turn along the map.
Don't forget to keep your eyes peeled for traffic, bikes & scooters as you travel around.